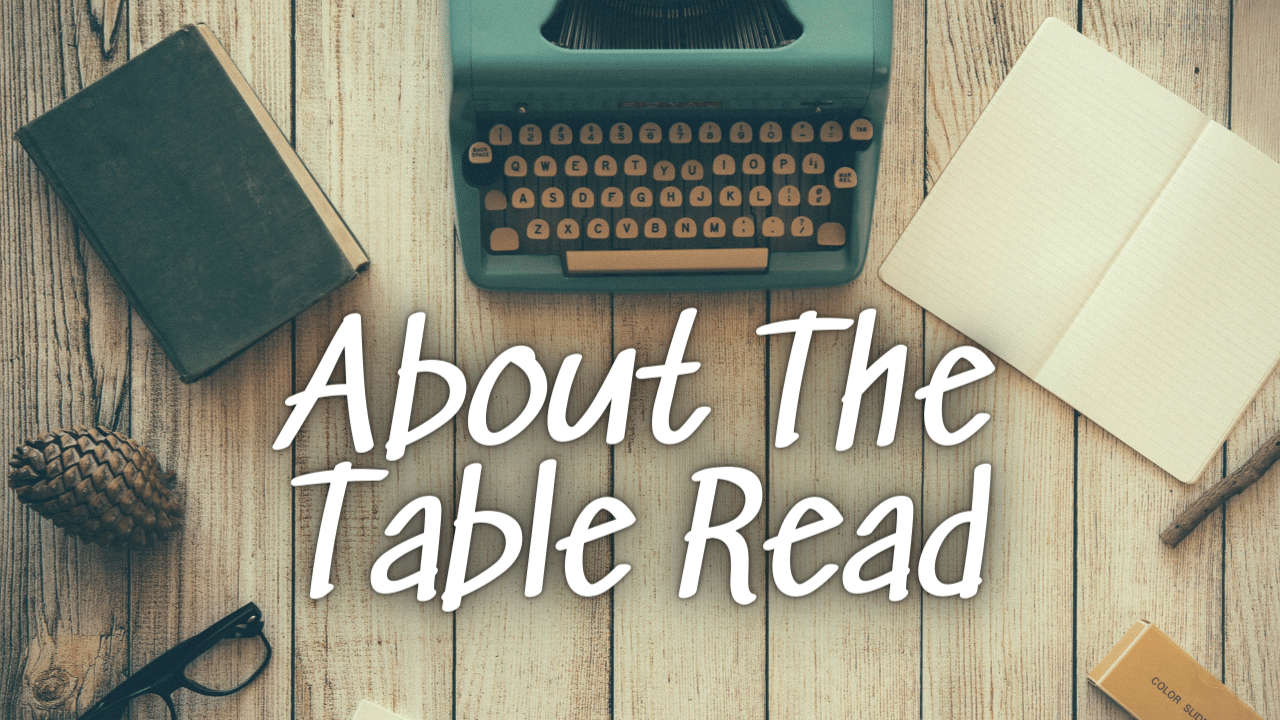 As an Amazon Associate I earn from qualifying purchases.
The Table Read Magazine: Your Essential Guide to Arts and Culture
The Table Read is an online magazine that celebrates the arts, entertainment, and creativity, based in the UK. Each day we feature interviews with writers, artists, filmmakers, musicians, and more. We also feature reviews of books, films, and theater productions.
Our Mission
At The Table Read Magazine, we are on a mission to celebrate creativity. We offer a platform to creatives around the world to share their work with our audience, and excite our readers with their stories.
We work with writers, podcasters, artists, musicians, actors and more. As long as you're creative and passionate about what you do, we want to celebrate everything you're doing with the people who are excited by it.
What We Stand For
At The Table Read, we stand for loving the creative process, and respecting creative people. Whether it is authors, bloggers, filmmakers, or poets, everybody on The Table Read is putting themselves out into the world through their passion and artistry.
Who We Are Here For
Whether you love to read about the creative work of others, or love to share your own creativity with the world, we are here for you. Let us help you find your new passion by introducing you to creative and passionate people from around the world. If you're creating something you're proud of and love, then our platform is for you to share it with the world.
The Most Read Awards
Every month we share and celebrate the contributors who have received the most views on their work. Our audience mean the world to us, and if you've made them happy then we want to celebrate you for it, and our Most Read Awards are our way of saying thank you.
Siren Stories
Siren Stories is an independent entertainment business based in the UK, dedicated to bringing  you unique and captivating entertainment, including books, film, TV, music, and more.
We work with and represent independent artists across the entertainment industry, and we're always growing.
Review The Table Read
If you've had a positive experience of reading or writing for The Table Read, please consider leaving a review for us on our parent company, Siren Stories.
JJ Barnes
JJ Barnes took the role as editor of The Table Read. Her creative writing blogs were migrated here as a base resource for the writers we connect with. She is now dedicated to discovering and celebrating creatives from around the world, and working with them to share their work and messages.
Donate to support The Table Read
We strive to keep The Table Read free for both our readers and our contributors. If you have enjoyed our work, please consider donating to help keep The Table Read going!

Processing…
Success! You're on the list.
Whoops! There was an error and we couldn't process your subscription. Please reload the page and try again.
Amazon and the Amazon logo are trademarks of Amazon.com, Inc, or its affiliates.