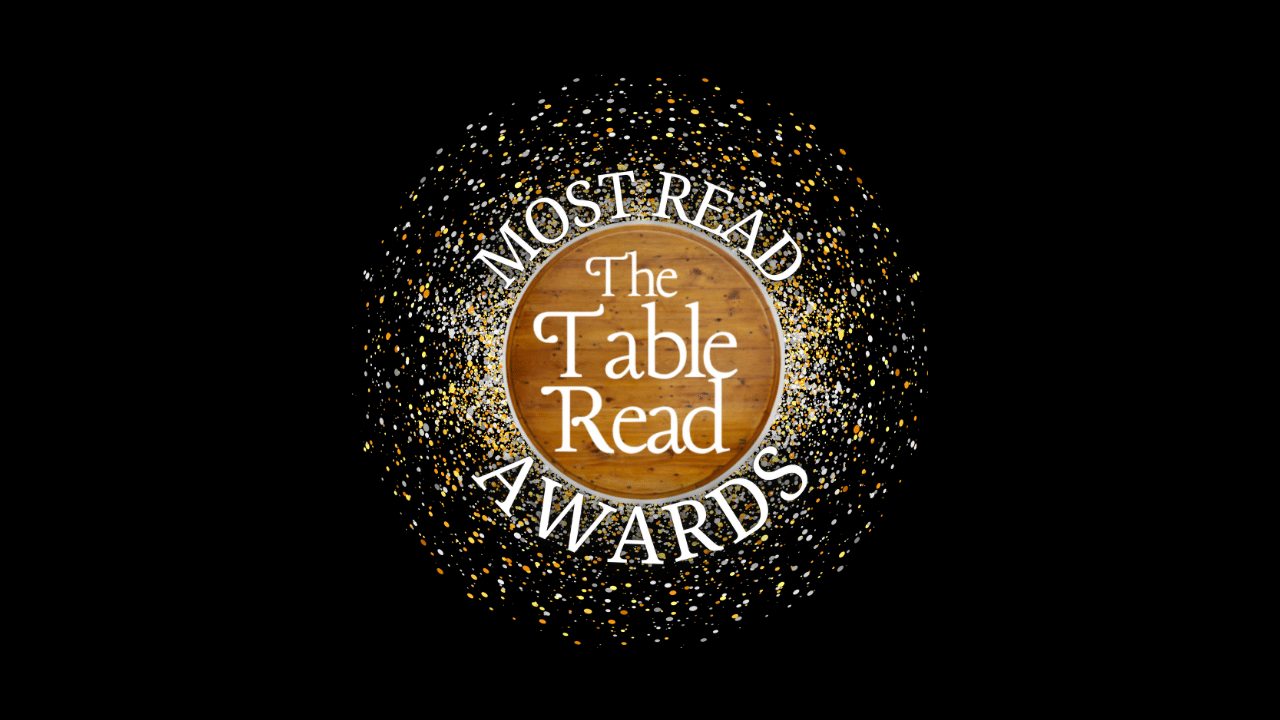 As an Amazon Associate I earn from qualifying purchases.
To celebrate the work of the contributors to The Table Read, we are launching the Most Read Awards. This award will be displayed on the winning posts, and can be shared by winners across their platforms.
Each month, the top three most read contributors will be awarded. This is our opportunity to celebrate and support the writers who are bringing the most excitement to our readers.
Most Read is based on views in that month, not date of release. Most Read can occur in the months after the initial release.
The Most Read Award Winners
Please take a moment to show the winners of each month some love and support. Without them, The Table Read wouldn't be as creative and exciting.
Donate to support The Table Read
We strive to keep The Table Read free for both our readers and our contributors. If you have enjoyed our work, please consider donating to help keep The Table Read going!

Processing…
Success! You're on the list.
Whoops! There was an error and we couldn't process your subscription. Please reload the page and try again.
Amazon and the Amazon logo are trademarks of Amazon.com, Inc, or its affiliates.